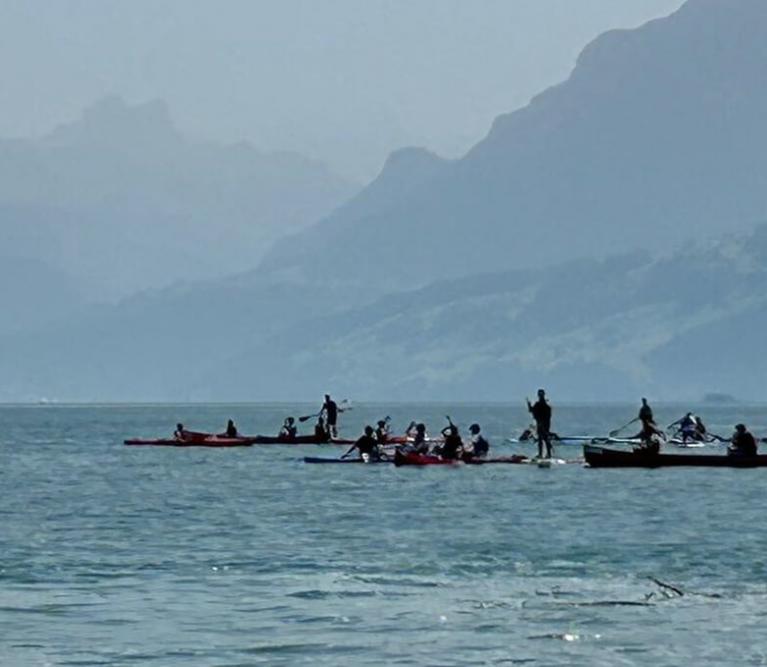 This year's 3-day boot camp, which took place in the 2nd week of school, brought us to the climbing park in Reigoldswil on the 1st day full of expectations and anticipation.
Our 2nd excursion started with a hike to the Tschamber cave, where we had an amazing guided tour through the cave. Following our cave exploration, Ms. Donna and Mr. Bryan treated us to a delightful campfire by the Rhine.
The highlight on the 3rd day of our excursions was definitely the visit to Lake Lucerne. Here we dived deep into the world of SUP and kayaking.