Pedagogical concept early childhood centre, preschool and primary level
The ipso! International School pedagogical concept is based on the globally recognised and binding guidelines of the International Baccalaureate Primary Years Programme IB PYP. Since autumn 2015, the ipso! International School bilingual IB PYP has been accredited by the IB Organisation in accordance with strict international quality standards and is regularly reviewed as an "IB World School". 
In addition, the ipso! International School curriculum in German, Mathematics and French at all levels takes into account the official curriculum of the Canton Aargau. On the one hand, this means that it is possible to change to and from the state school system locally at any time. On the other hand, our students have already completed international transfers to a wide variety of school systems in Australia, Singapore, the Netherlands, Brazil, Portugal, Germany, the UK, etc. with great success. 
The ipso! International School is a state-approved private school under the supervision of the Cantonal School Inspectorate of the Canton Aargau. Students with sufficient knowledge of German take part in the state checks. These are standardised performance tests for determining the current situation and take place simultaneously in all state schools in the Cantons Basel-Stadt, Basel-Landschaft, Solothurn and Aargau in the core subjects. 

Features of the IB PYP programme
The International Baccalaureate Primary Years Programme (IB PYP) is the framework curriculum of the International Baccalaureate Organisation (IB) for children aged 3 to 12. As 2-year-olds are already enrolled in our Early Childhood Centre (ECC), they are introduced to the IB PYP in a playful manner from this age. The International Baccalaureate Organisation (IBO) is a non-profit organisation. It works with schools, governments and international organisations worldwide to develop challenging education and strict, standardised evaluation criteria. At present, more than one million children and young people attend 5,175 IB schools in 157 countries.
"The aim of all IB programmes is to develop questioning, knowledgeable and caring young people who help to make a better and more peaceful world through intercultural understanding and respect. These programmes encourage active, compassionate and lifelong learning in schoolchildren all over the world. They understand that other people with their differences can also be right.
There are 10 reasons that make the IB PYP unique, because students of all ages are encouraged:
To think critically and question assertions – natural curiosity and joy in explorative learning are encouraged by a creative, supportive and cooperative environment.
To establish a realistic relationship with their own life situations by researching current and global issues. 
To communicate in a confidently multilingual, versatile manner.
To learn how to learn by working closely with teachers and classmates to plan, present and evaluate their own learning processes.
To think and act internationally and liberal-mindedly, to be respectful and tolerant by understanding both their own culture and the cultures of others. 
To perceive things from different perspectives through creative, critical thinking and the development of interlinked knowledge and skills.
To take appropriate action by being able to apply acquired knowledge and attitudes independently and take responsibility for their own actions.
To think independently – creative learning promotes mental agility and imagination to cope with unexpected challenges in an increasingly globalised and uncertain world.
To involve the entire school community – we live our mission together: to help to bring about a better, more peaceful world through education.
To be considerate and responsible – to contribute ideas, opinions and resolutions to problems in order to improve both their own situations and the situations of others.
This is why the IB PYP focuses on the overall development of the child as a questioning learner, both inside and outside the classroom. It encourages children to think independently and take responsibility for their own learning processes while they work on local and global issues. Reference to the children's real-life situations, application of the acquired knowledge and attitudes and the implementation of concepts are crucial.
The framework curriculum prescribes transdisciplinary learning so that schoolchildren experience interdisciplinary learning situations and straddle boundaries between traditional subjects. The focus is on in-depth, authentic, explorative, active, challenging, significant and child-centred learning and teaching. The IB PYP is based on decades of continuous worldwide research, cooperation and experience. 
The curriculum defines what the schoolchildren learn and how the IB PYP is taught by the teachers. There are also detailed practical guidelines and principles for the effective assessment of the progress in development and performance made by the schoolchildren.
Question-oriented learning, based on exciting learning situations, is very strongly emphasised, thereby stimulating interest among the children. The international curriculum prescribes joint planning of lessons by the entire teaching team. Educational responsibility for children's learning progress and development therefore not only rests with the class teacher but also with a team of committed, qualified teachers. 
The IB PYP seeks to balance the acquisition of knowledge and skills, development of conceptual understanding, demonstration of positive attitudes and independent, responsible action.
Three daily outdoor breaks at our school promote the health and social skills of the children. Playing freely with other children in mixed age groups is great fun for everyone.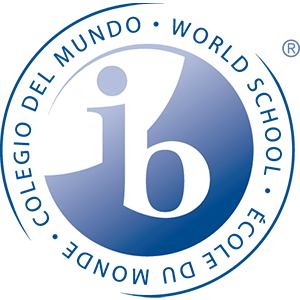 IB World School PYP Programme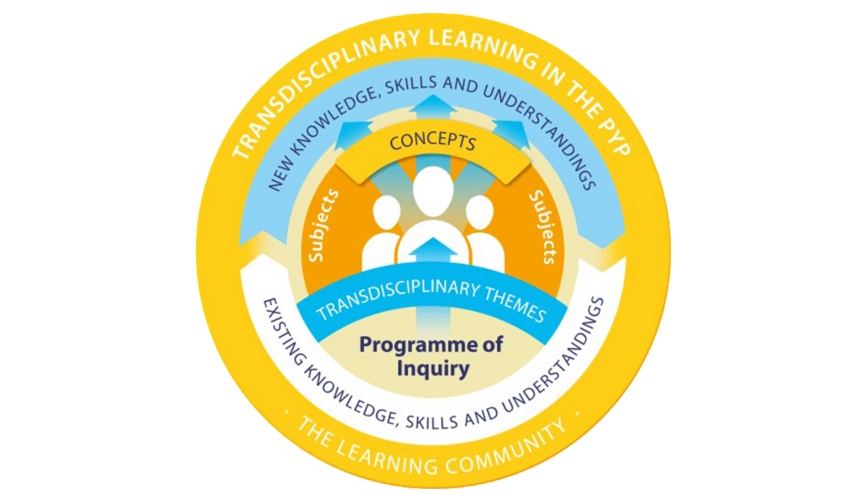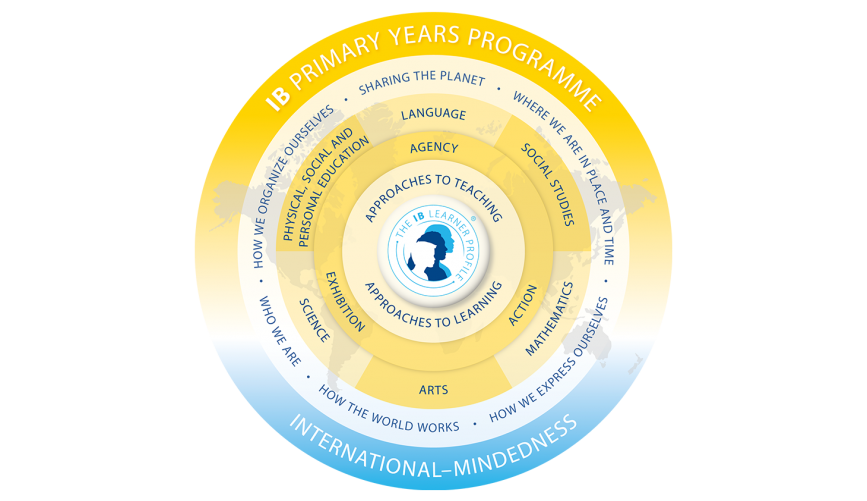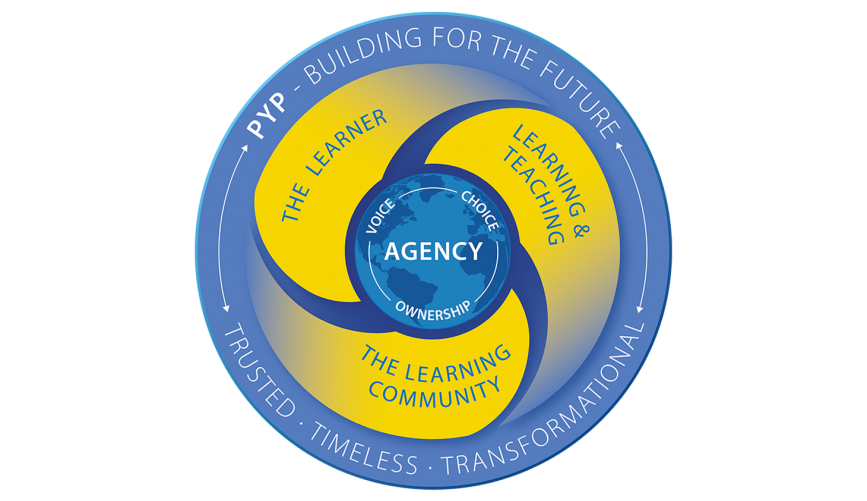 Subject Areas, Developmental Phases and Subject Groups
The six IB PYP subject areas are:
Languages (English, German; French from Year 5)
Social sciences (history and geography)
Mathematics
Art (music, drama, visual arts)
Natural sciences (physics, biology, chemistry)
Health and physical education
In addition, IT (information technology) is taught from the first primary academic year onwards and applied in the various subjects.
Developmental Phases
The international curriculum per subject is based on five developmental phases, which are independent of the child's age. This allows each child to receive maximum individual support. This concept also makes it easier for children to enter higher classes at ipso!
International School without a corresponding knowledge of German or English at the relevant grade level. Even very gifted children will never be bored with the IB PYP: challenging projects make additional creative work possible. 
Subject Groups
These six subject groups are linked by four to six transdisciplinary topics of global importance, each of which is taught for six weeks as part of a Unit of Inquiry (UOI) or a research topic. These topics provide IB World Schools with the opportunity to incorporate local and global issues into the curriculum and effectively enable schoolchildren to go beyond the boundaries of learning:
Who we are
Inquiry into the nature of the self; beliefs and values; person, physical, mental, social and spiritual health; human relationships including families, friends, communities, and cultures; rights and responsibilities; what it means to be human.

Where we are in place and time
Inquiry into orientation in place and time; personal histories; homes and journeys; the discoveries, explorations and migrations of humankind; the relationship between and the interconnectedness of individuals and civilizations, from local and global perspectives.
How we express ourselves
Inquiry into the ways in which we discover and express ideas, feelings, nature, culture, beliefs and values; the ways in which we reflect on, extend and enjoy our creativity; our appreciation of the aesthetic.
How the world works
Inquiry into the natural world and its laws, the interaction between the natural world (physical and biological) and human societies; how humans use their understanding of scientific principles; the impact of scientific and technological advances on society and on the environment.
How we organize ourselves
Inquiry into the interconnectedness of human-made systems and communities; the structure and function of organizations; societal decision-making; economic activities and their impact on humankind and the environment.
Sharing the planet
Inquiry into rights and responsibilities in the struggle to share finite resources with other people and other living things; communities and the relationship within and between them; access to equal opportunities; peace and conflict resolution.
In the final year of the programme, schoolchildren complete a comprehensive, personal project as well as implement a collaborative, transdisciplinary research process for this purpose, in which they identify and examine genuine problems and provide solutions. As the highlight of the IB PYP, the presentation of this personal project offers schoolchildren an exciting opportunity to demonstrate their independence and responsibility for their own learning.
All subjects – except for languages – are taught bilingually in relation to the relevant UOI, including mathematics. The detailed UOI topics are updated in collaborative planning sessions before the start of each academic year.
As the core content of all programmes, the IB has developed the profile of ideal "learners" possessing the following skills and characteristics: 
Questioning: their natural curiosity allows them to acquire the necessary skills in order to carry out investigations and research, and show independence in the learning process. They enjoy learning, and will maintain this love of learning throughout their lives. 
Knowing: they examine concepts, ideas and problems of local and global importance. This allows them to acquire in-depth specialised knowledge and develop understanding in the context of a broad and balanced range of subjects. 
Thinking: they take the initiative by critically and creatively applying their thinking in order to identify and address complex problems, and they make well-reasoned, ethical decisions. 
Communicating: they understand and formulate ideas and information confidently and creatively in more than one language using a variety of communication methods. They work effectively and willingly with others. 
 
Principled: their actions are characterised by integrity and honesty, with a strong sense of fairness, justice and respect for the dignity of individuals, groups and communities. They take responsibility for their own actions. 
Unprejudiced: they understand and value their own culture and personal life history and are open to the viewpoints, values and traditions of other individuals and communities.
Socially committed: they demonstrate empathy, compassion and respect for the needs and feelings of others. They are committed to serving the common good and act with the objective of bringing about positive change in the lives of other people and our environment. 
Prepared to take risks: they expose themselves courageously and cautiously to unfamiliar situations and uncertainties and possess the inner independence to explore new roles, ideas and strategies. They defend their convictions with courage and eloquence.